Dear Blog,
I'm deeply sorry for the recent neglect I have shadowed upon
you. Here is a summary of my life over the last few weeks…
.
• Cirque family diminished as programs came to an end and friends returned home. I cried. Like a baby. It was horrible.

.
• Moved apartments, but still living at Chatham Square. (Let's just pretend I'm an eight year old Asian girl for the sake of this blog entry).
.
• Began watching Lost from Season 1, Episode 1 all the way through to now. Currently on Season 5 and super pumped to begin Season 6! Boone, you were too hot to die. You left me eye-candy less. Jack grew a beard. Not hot.
.
• Space Mountain re-opened at Magic Kingdom so we went there on a rainy day to avoid lines and ride it over and over again. I screamed like a pre-pubescent teen yet to come out at a Taylor Swift concert. True story.
.
• New friends joined our Cirque family.
.
• Bryan and I have declared Monday 'Taco Monday'. I slave away over a hot stove and cook taco's for us both then we shove our faces with them while watching seven back-to-back episodes of Lost. Muchos fun.
.
• I received a single long stemmed red rose for Valentine's Day 🙂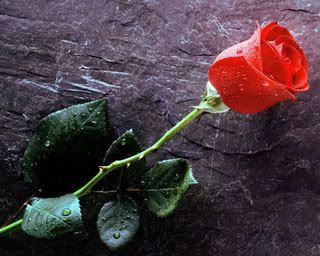 .
• Saw The Phantom Of The Opera at the Bob Carr Performing Arts Center in Orlando. It was spectacular.

.
• Got drunk at out regular Sunday night club and bumped into a girl that went to my High School, Primary School, worked right by me and also knew one of my best friends back home in Melbourne. Really?!? Yes, really, why would I lie about something like that? I know, it scared me too!
"No way we went to the same school! Give me a hi-5!"
.
• Last, but not least, we still be partyin'.
That's all from me.
Until next time…

xo

?>